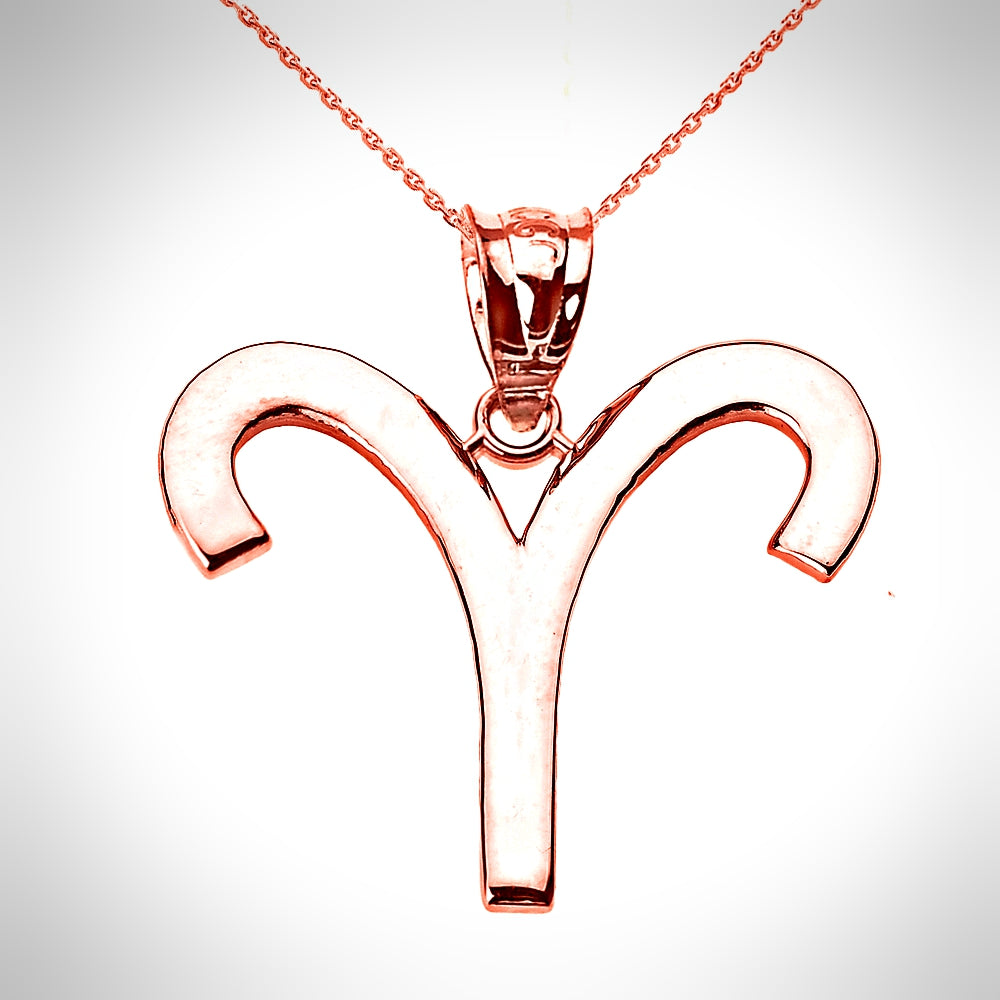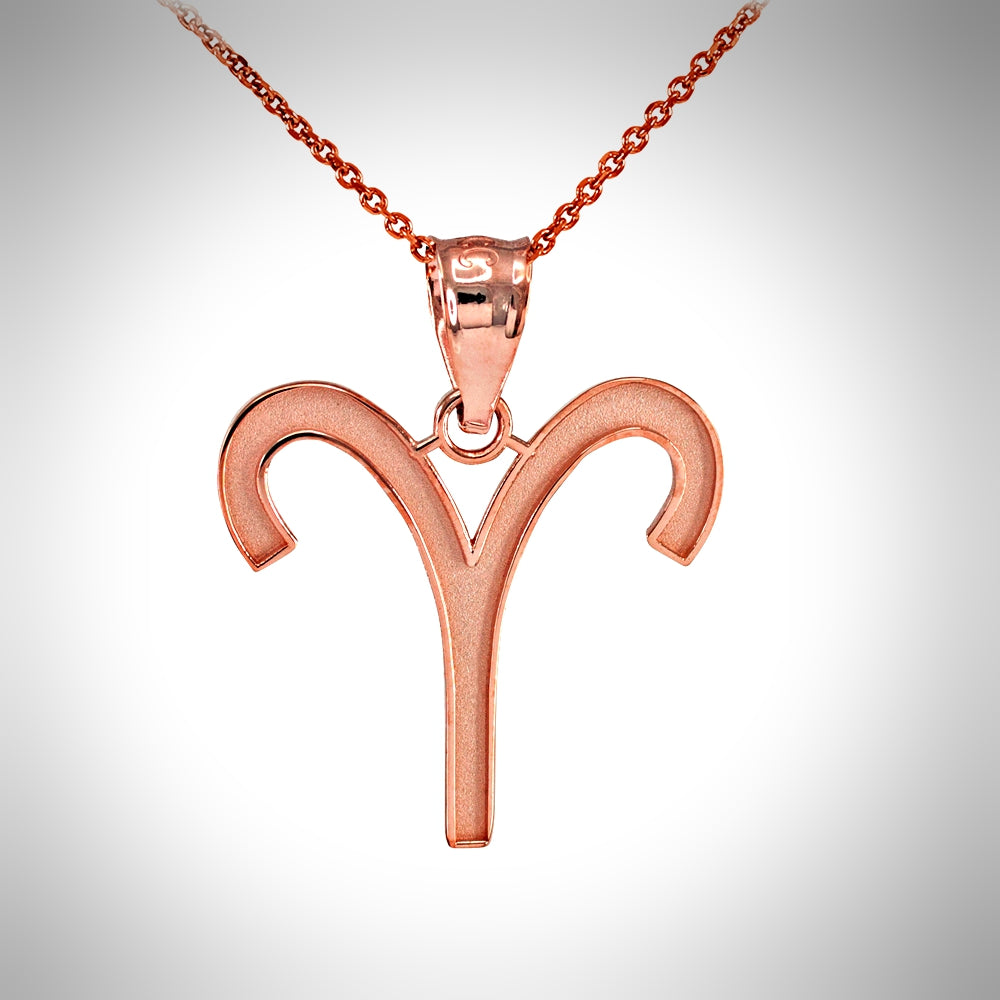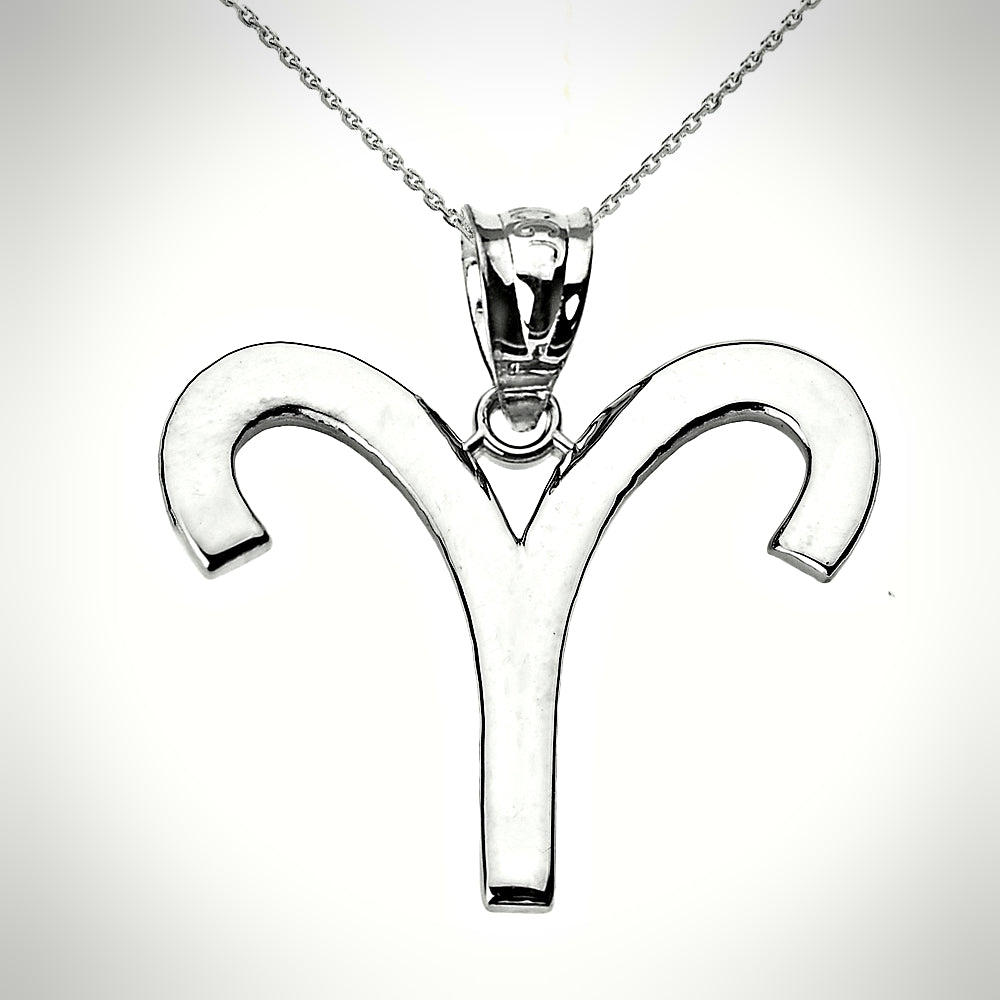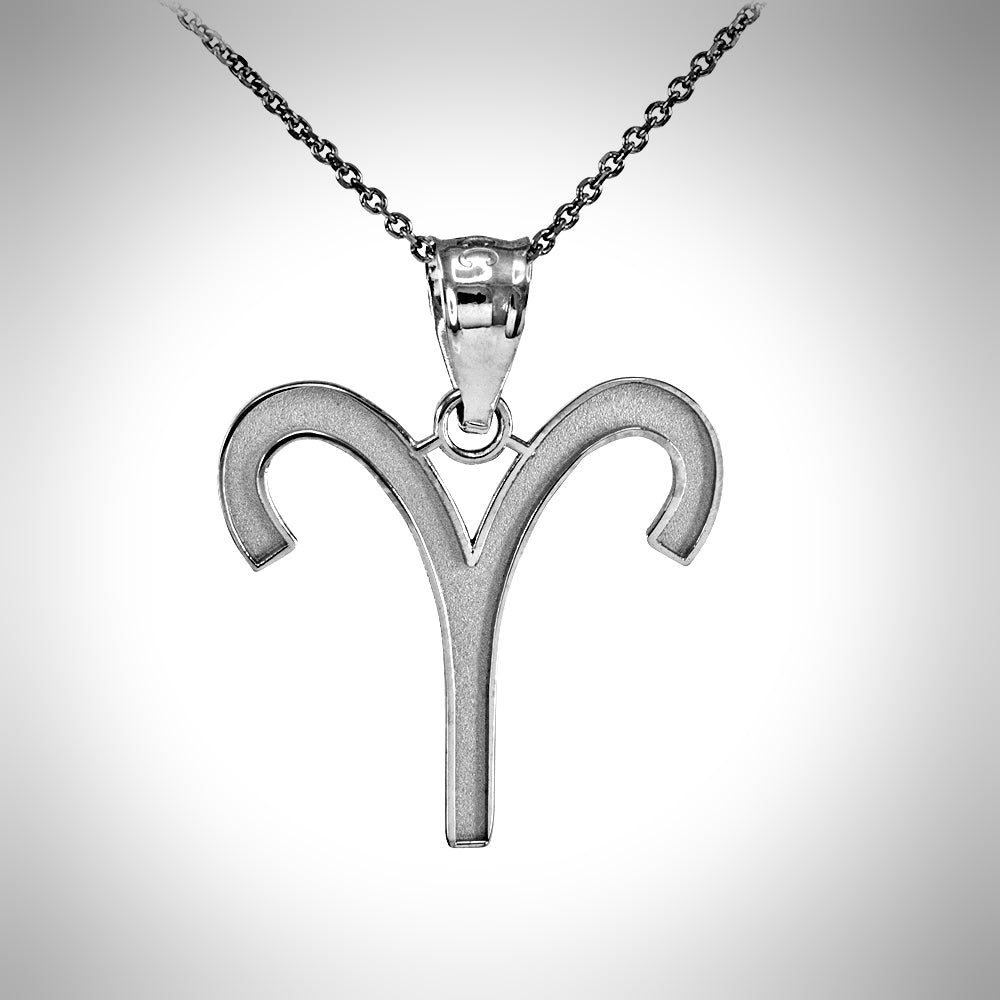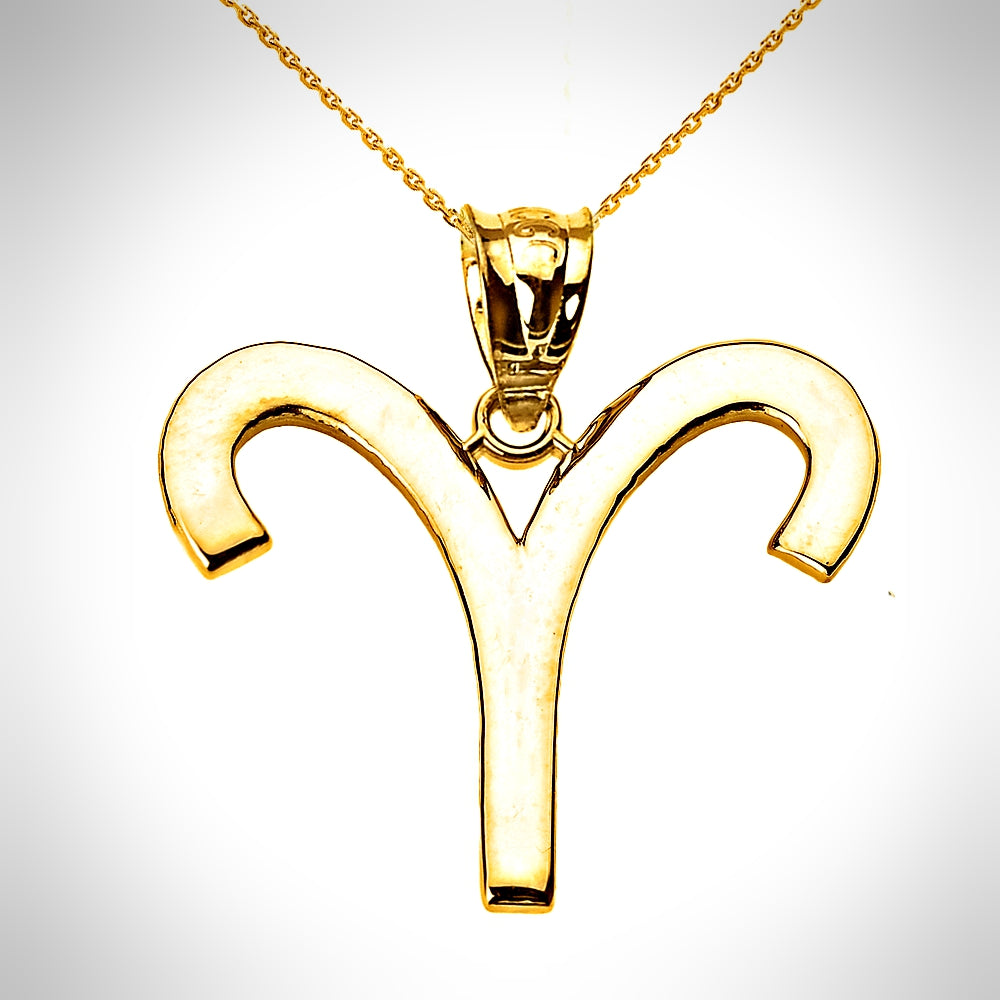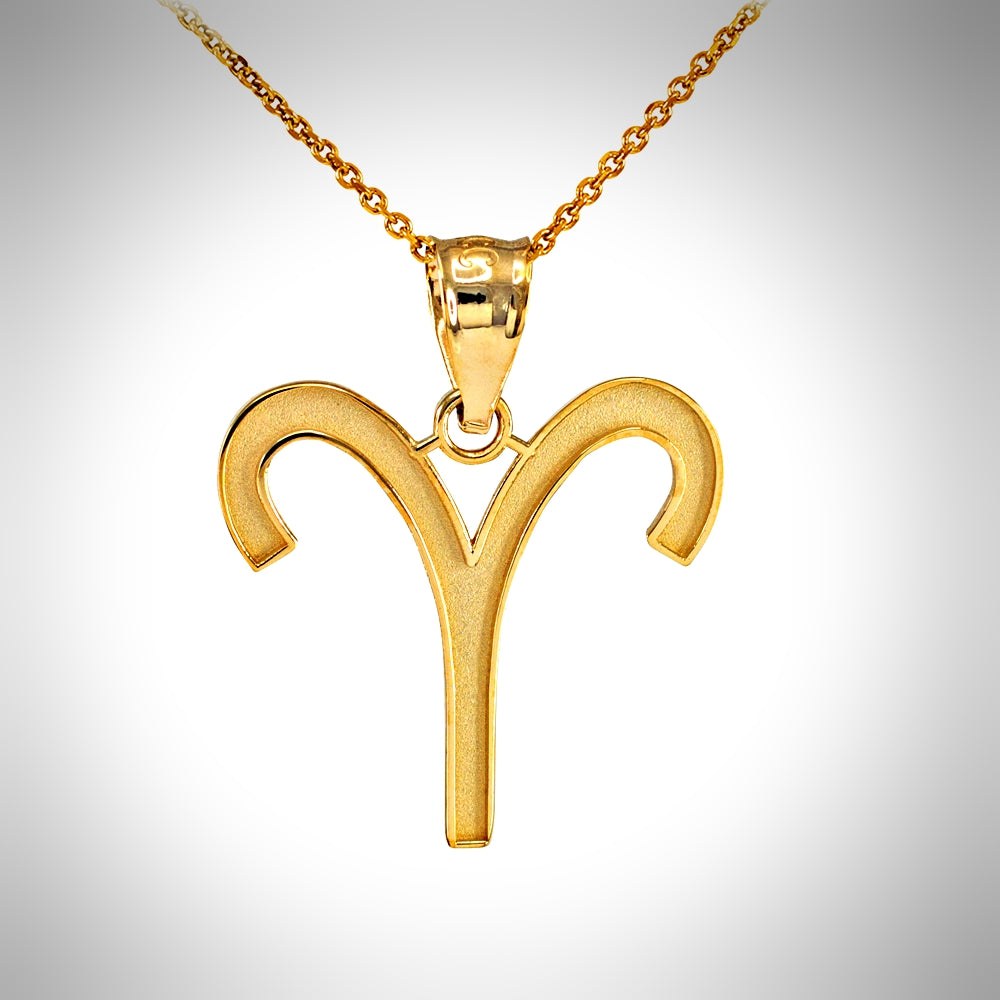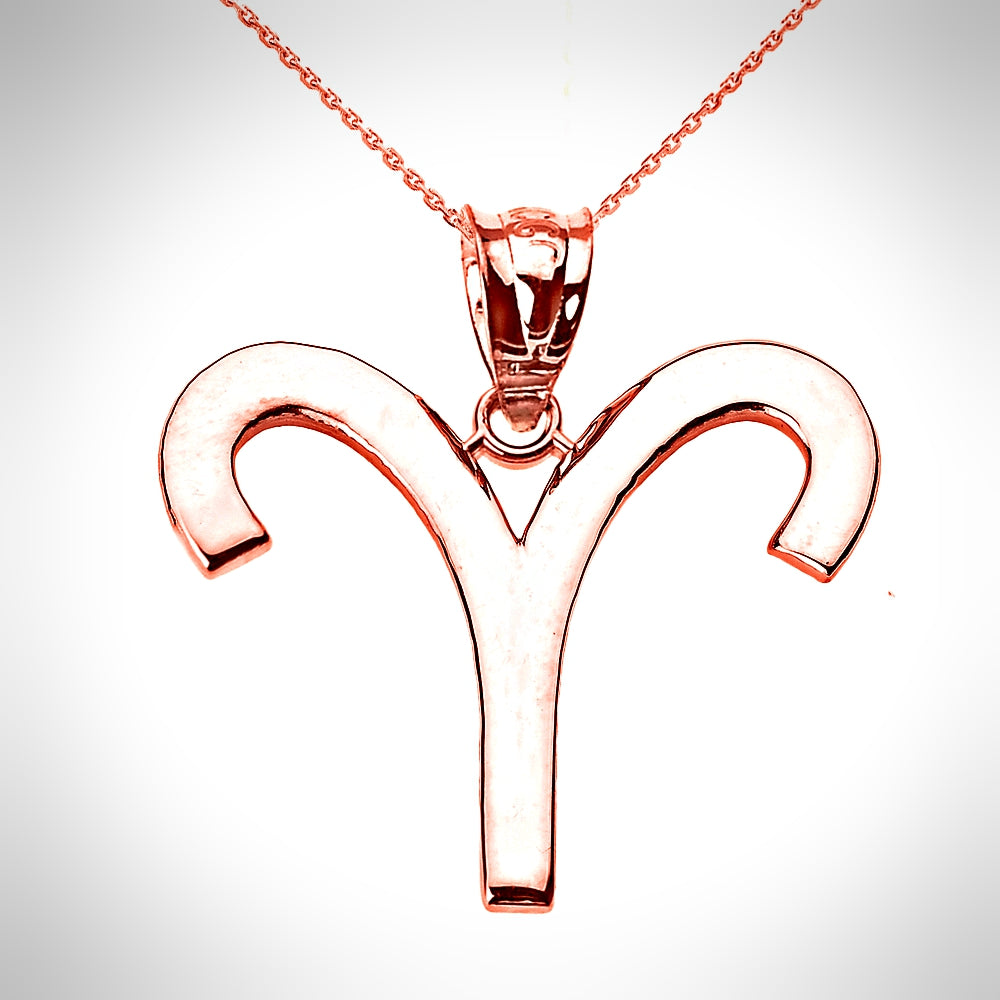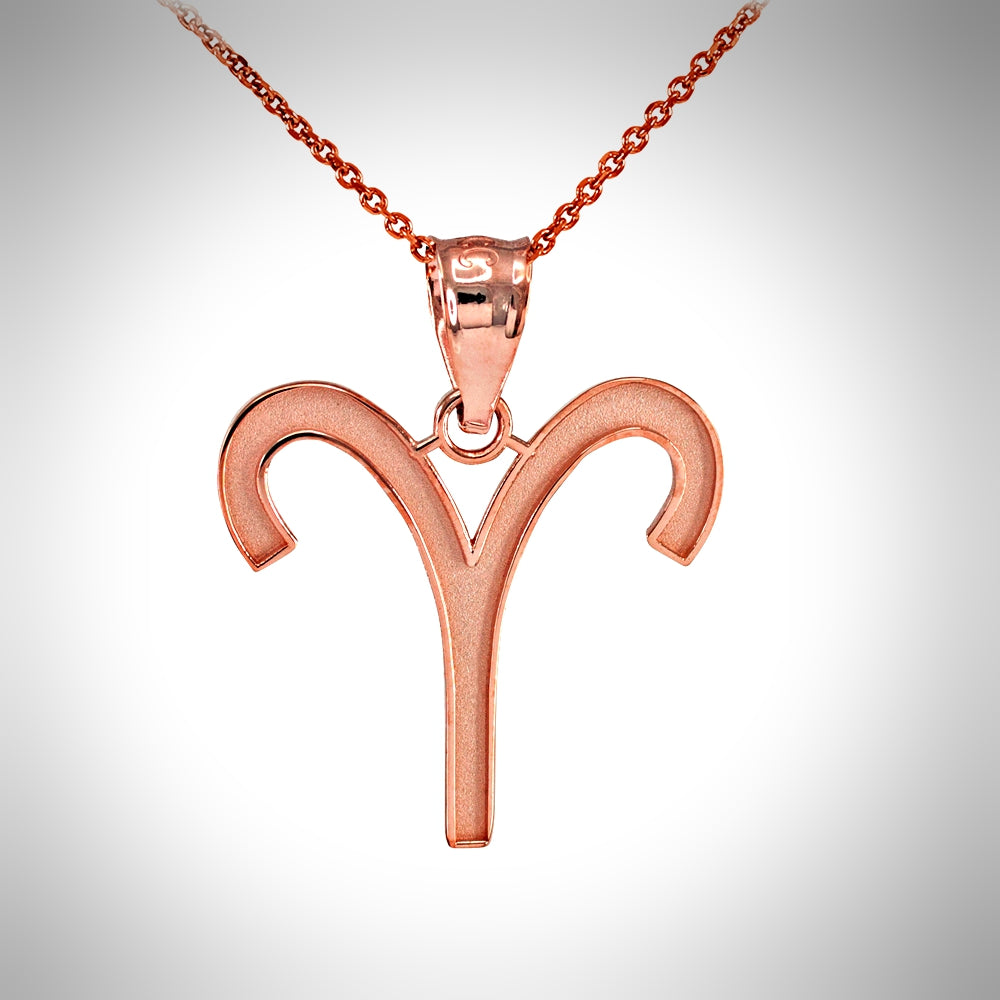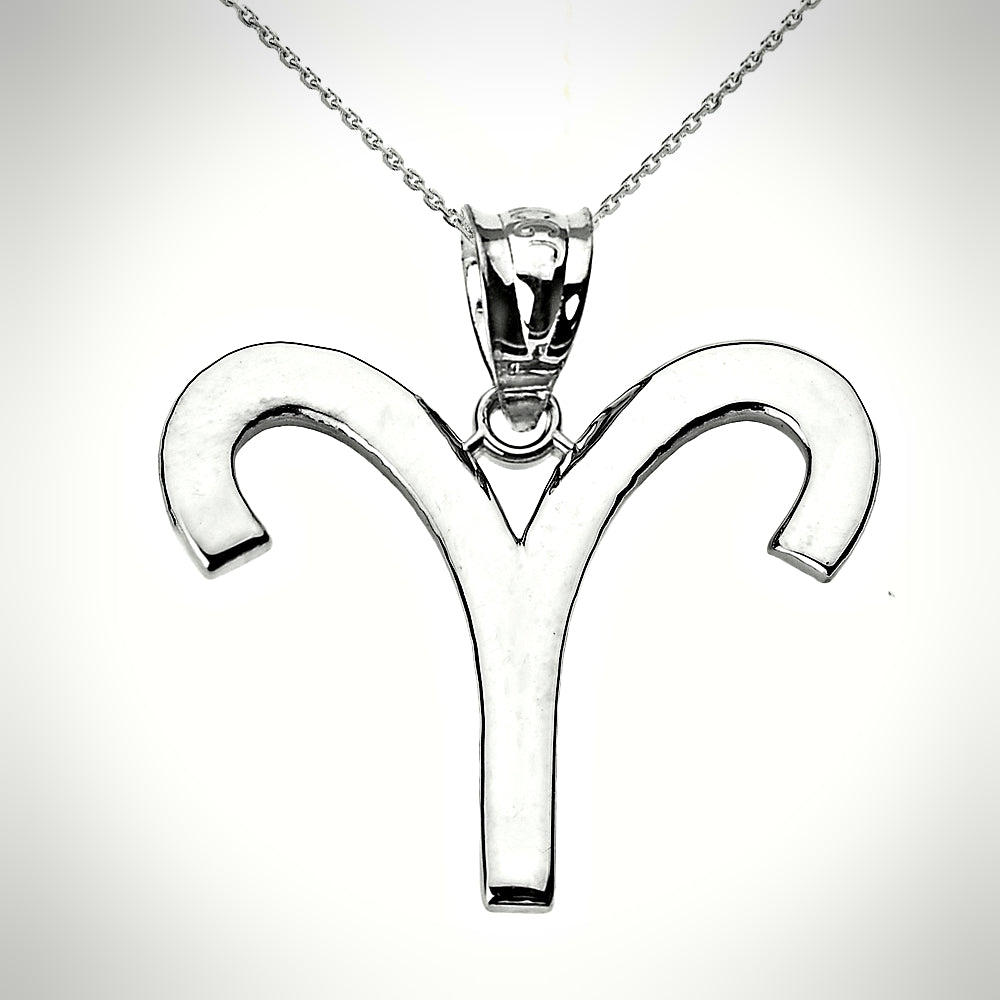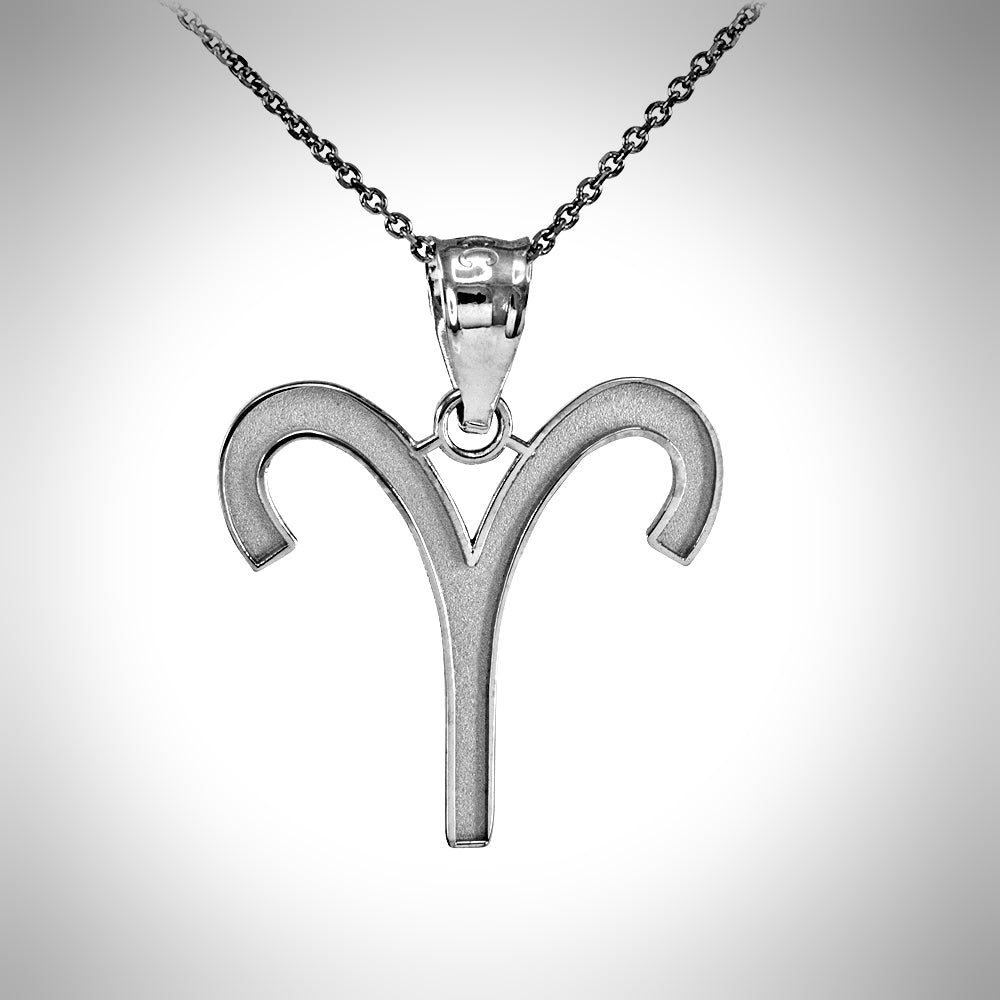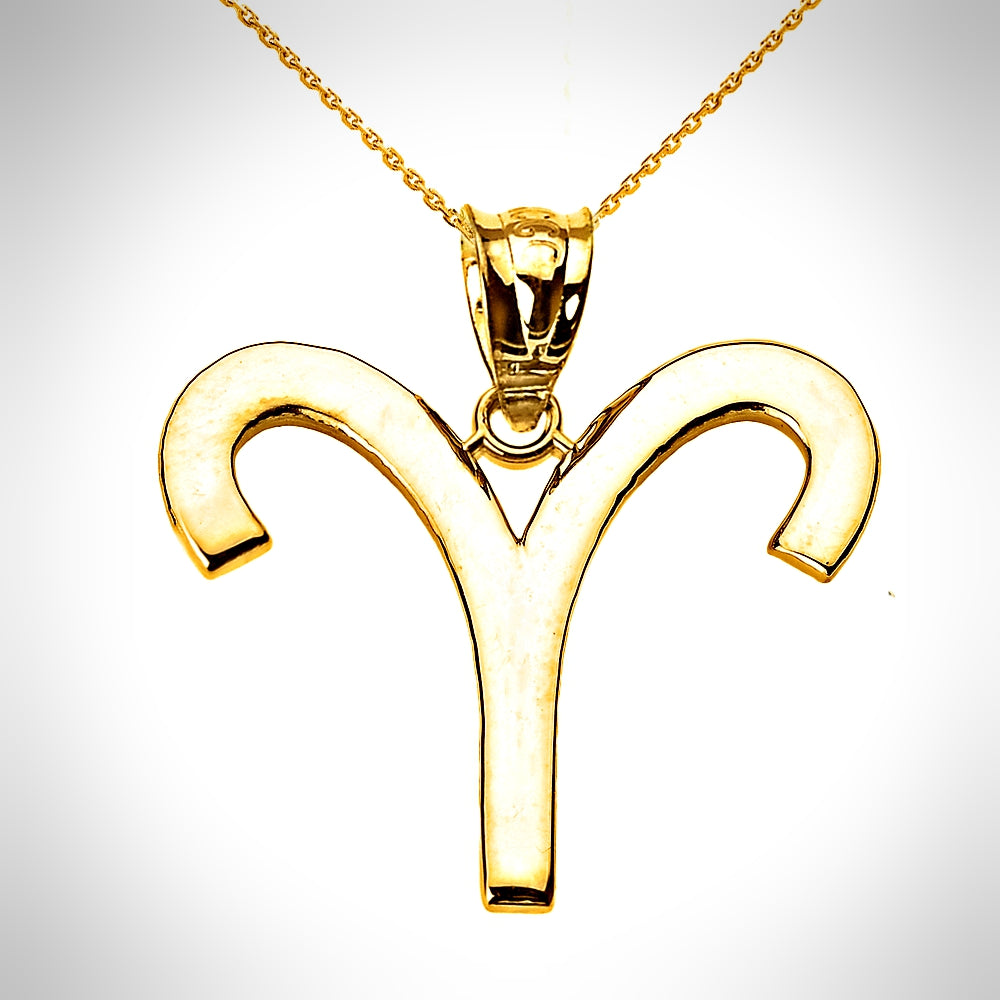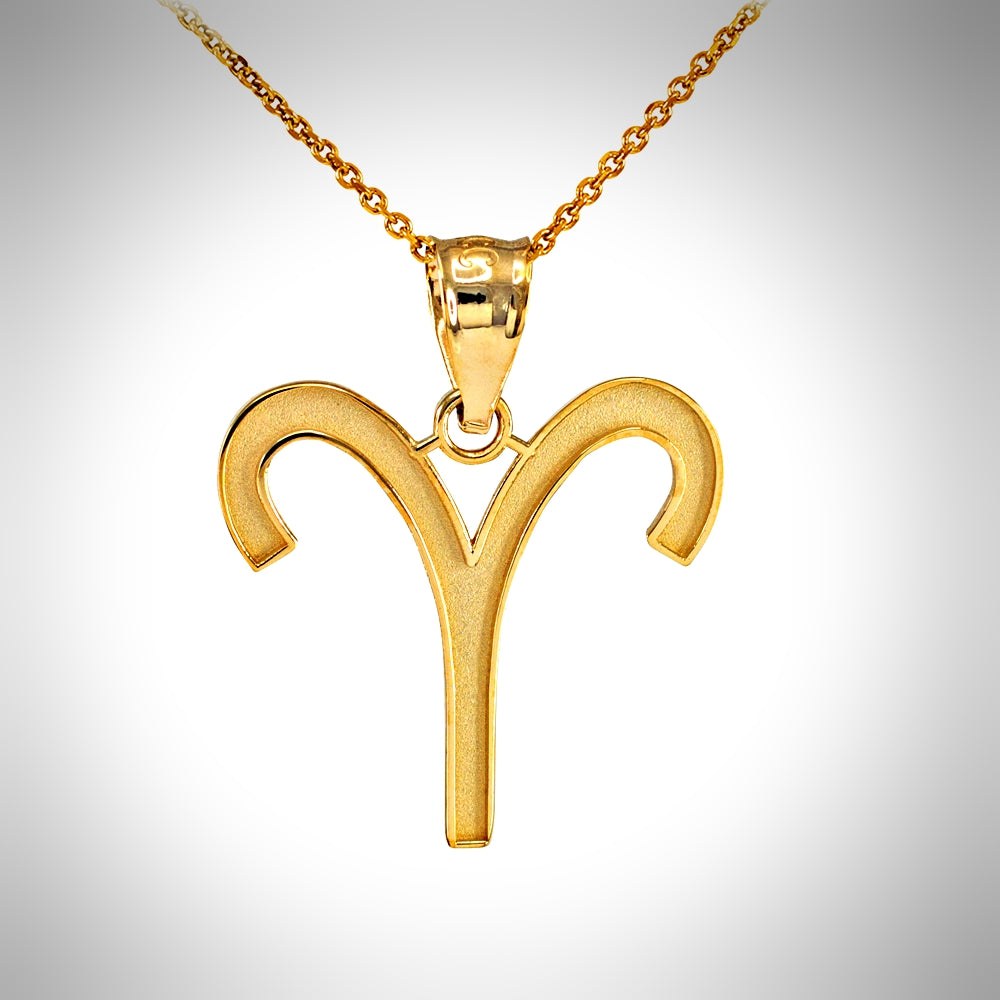 Zodiac Sign Aries (Mar 21-Apr 19) Pendant Necklace
The first astrological sign in the zodiac, spanning the first 30 degrees of celestial longtitude (0°≤ λ<30°). Under the tropical zodiac, the Sun transits this sign mostly from March 21 to April 19 each year. This time duration is exactly the first month of Solar Heijri calendar (Hamal/Favardin). The symbol of the ram is based on the Chrysomallus, the flying ram that provided the Golden Fleece.
According to the tropical system of astrology, the Sun enters the sign of Aries when it reaches the northern vernal equinox, which occurs around March 21. Because the Earth takes approximately 365.25 days to go around the Sun, the precise time of the equinox is not the same each year, and generally will occur about 6 hours later each year, with a jump of a day (backwards) on leap years. Since 1900 the vernal equinox date has ranged from March 20 at 08h (2000) GMT to March 21 at 19th (1903) GMT. March 19 at 23:20 will occur in 2044 UT1.
In western astrology, Aries is a sign of initiative; a leader, with bravery, and the autonomy required to commence. Uncomfortable with inaction, Aries is the Cardinal sign of Fire, and thus is the zodiac of drive. Ruled by Mars, Aries is strongly autonomous, and can be headstrong and crass, sometimes showing an impulsive or reckless approach to issues. With the Ram as their standard, Aries tends toward obstinate and self-seeking. Jaunty and self-supporting, Aries is capable of independence. This quality may encourage others to emulate—but Aries is unlikely to pause for supporters. When Aries is found in a chart, there is enthusiasm and decisiveness.
People under the Aries sign are believed to be like a child who is frank, enthusiastic, fierce, a bit hotheaded and too loyal to their friends. Since Aries is the first astrological sign in spring during which everything comes to life, the Arians are believed to be always vigorous and passionate.
Element: Fire
Quality: Cardinal
Color: Red
Day: Tuesday
Ruler: Mars
Greatest Overall Compatibility: Libra, Leo
Lucky Number: 1, 8, 17
Date Range: March-21 = April-19 
SKU: JD-FD1020ARIES
METAL: Yellow Gold, Pink/ Rose Gold, White Gold 
This necklace and pendant is 100% customizable. Please inquire for any changes you would like to make with the request a custom order link under the image. You can request different metals, metal combinations, widths or sizes not shown. You may also contact us for any other design ideas you may have.
Made in USA